On Sunday 2nd October 2022 our Finance Director, Glenn Aston, completed the 26.2 miles of the TCS London Marathon in a time of 5 Hours 24 Minutes. This was Glenn's first ever Marathon at the ripe old age of 62, and he confirms will be his last!
Glenn was raising funds for The MS Society to help with the ongoing research into Multiple Sclerosis and their support for people who have this disease. This is a charity very close to Glenn's heart.

At the time of writing over £3,200 had been raised.
In summing up the whole process, Glenn confirmed that he had wanted to run a Marathon for the last 2-3 years and had previously entered the ballot for the London Marathon, however, was unsuccessful on each occasion. He then decided to see if he could get a charity place with the MS Society, who confirmed his place, but he would have to guarantee to raise a minimum of £2,000. Place confirmed!

Glenn then purchased the book "119 Days to Go", How to Train for and Smash your first Marathon, by Chris Evans. This is a great book which Glenn followed to the letter, except for a few sessions when he was injured or feeling under the weather. Glenn confirmed that he could not have done it without the help and support of his wife, Carol.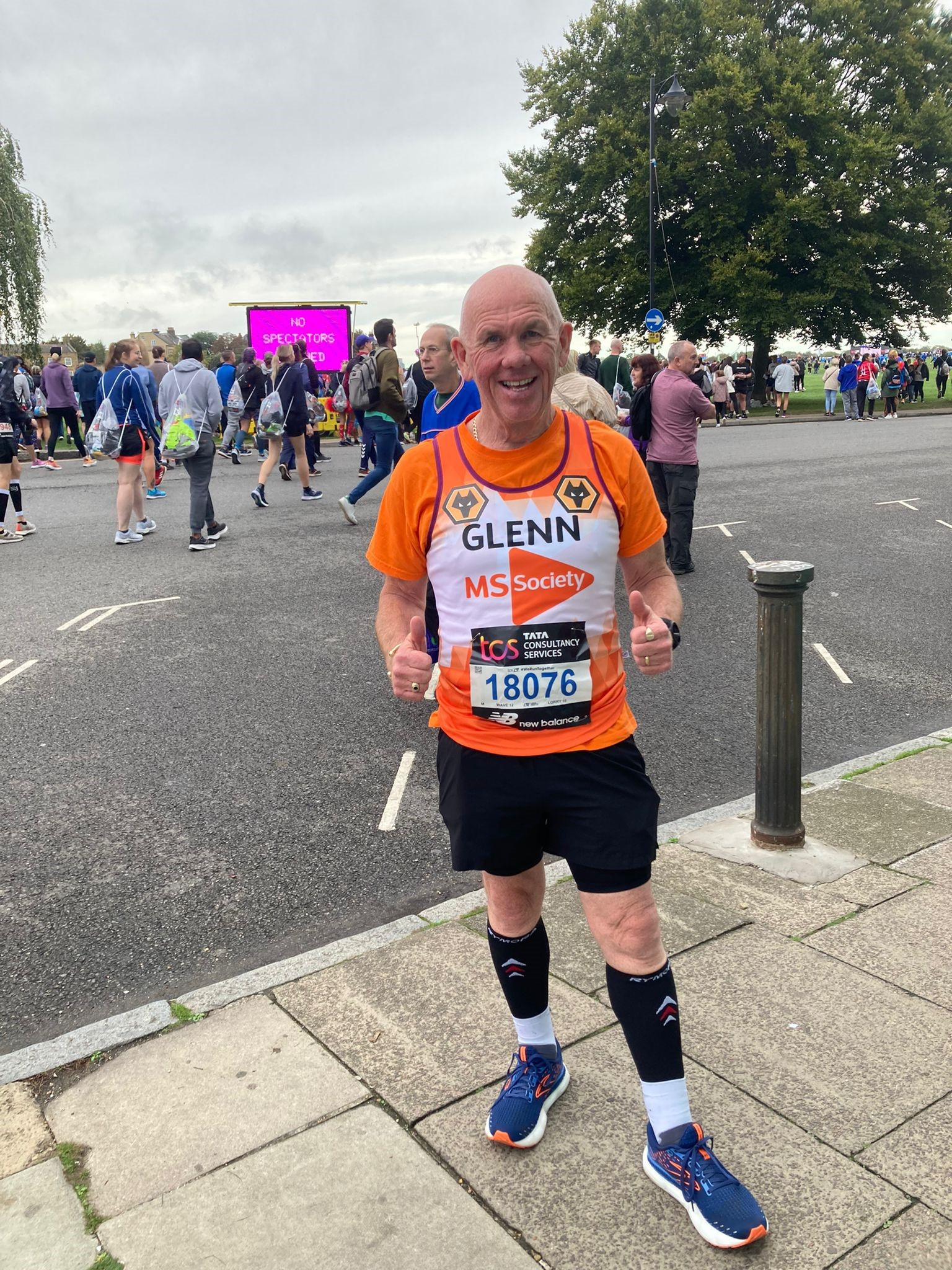 On day 119 he was ready for the Marathon and has confirmed that it was a fantastic experience with over 42,000 runners and more than 2 Million spectators along the route; the atmosphere was something that he will never forget.
Photos credit Sportograph @ London Marathon 2022